「Takase river」&「Takasebune」
The historical Takase river, which runs in front of this inn, was dug by Suminokura Ryoi Almost 400 years ago. It took 14 years to complete, and was a canal made to transport various good and resources, drawing water from the Kamo river, Most of the goods shipments between Osaka and Kyoto during the Edo period went through this canal. The boats used had flat bottoms 2m wide and 13m long, and were known as " Takasebune". This area was also the stage of the great writer Mori Ogai's masterpiece "Takasebune"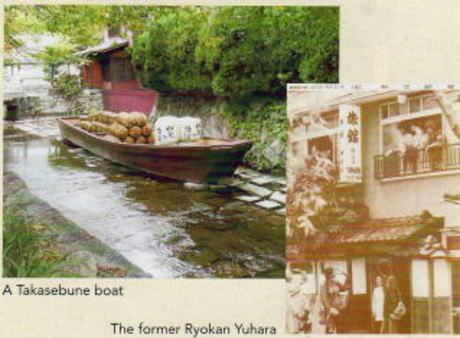 Ryokan Yuhara is a peaceful inn situated along this famous Takase River. A full reconstruction of the building was completed in 2009.
With our friendly family atmosphere , we look forward to welcoming you as our guests.
The operating start of this Ryokan is in 1954.
---